How mathematics helped me to get to know many parts of our colorful world (Part 1)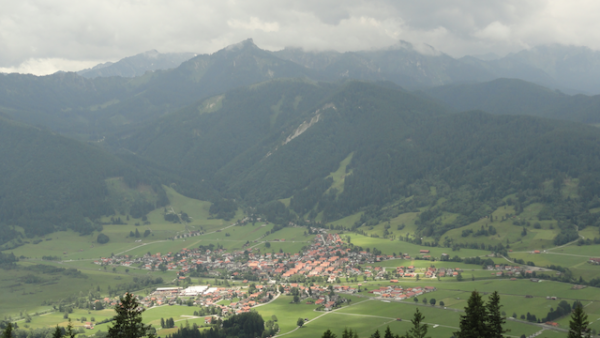 My story starts in a village in the Bavarian Alps called Unterammergau, a little more than an hour south of Munich. It is a beautiful place with blossoming trees and meadows in the spring, which turn into a deep green in the summer, with colorful leaves in the fall and lots of snow in the winter. Life is determined by the cycles of nature and sometimes by its whims. The people who live in the small valley have learned to build their lives around it, making themselves comfortable, despite the hard work that comes with living here. Although we children helped with everything that came along, it was a time of great freedom for us – we could run out in the forests, climb on a thousand trees, bath in the icy cold creeks coming down fom the mountains and of course go skiing in the winter. Sometimes you were reminded that life is harsh, for example when a summer hail storm destroys all your harvest, or your roof, when you had to get up on a cold winter night to shovel snow in order to be able to leave for school, or when you had to make a hole in the ice to pump water out for the horses.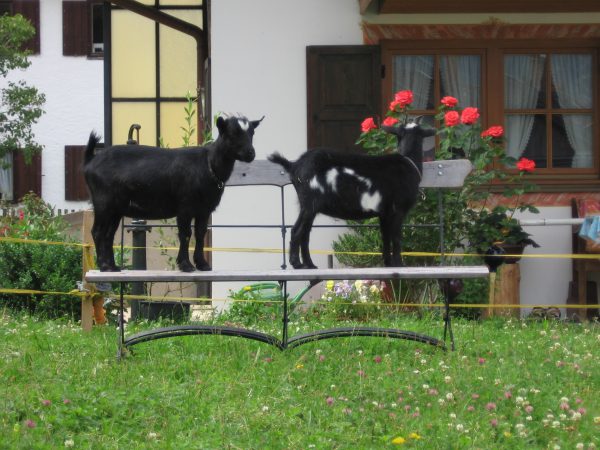 After elementary school, we all had to go to the next big town for secondary school. It was not that far, but the train was very slow, so it took us more than an hour to get there. And when there was too much snow in the winter the train didn't run at all and we were of course delighted to skip school on such a day.
Here I was introduced to a new world: we learned foreign languages, were introduced to basic sciences in biology, geology geography, and later even more fascinating for me physics and chemistry. And of course mathematics – although was more learning how to calculate – I was looking for challenges where I had to find creative solutions by myself. My first encounter with "real math" was during my senior project, which I did on Fermat's Last Theorem. I had seen a documentary on this and convinced my teacher to let me write my senior thesis on it.
What I discovered was so intriguing that I decided to study mathematics at university. The only problem was: I had to move to the big city – namely Munich. Until now I was happy where I was and couldn't imagine a different life, especially in a city without the mountains around me. But my desire to learn more about mathematics was stronger than my fear.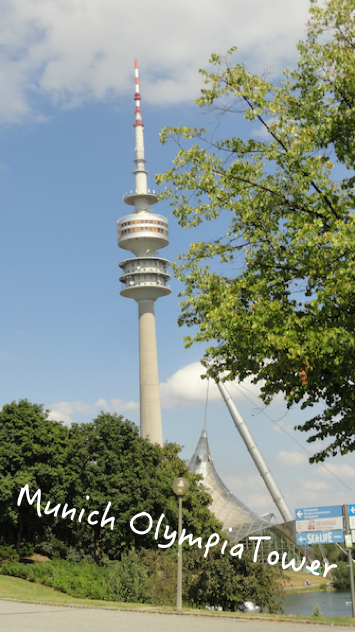 This was the first big "culture shock" that I lived: I was overwhelmed by the sheer number of people, got lost in confusing subway stations a hundred times, discovered how different life can be when you don't have a garden full of vegetables and fruits but had to buy everything in the supermarket – but also when you don't have to worry about the next hail storm. I was astounded how oblivious many people were about many workings of nature. It was also hard to get used to being confined in a small room of ten square meters and not being able to just run out in a seemingly endless forest.
Nonetheless, the classes I took were so interesting. I enjoyed working out the problem sheets, although I was scared when we had to present our work in front of other students. They were all so smart and knew the world, and I was just a little girl from the country side who could milk a cow but was unable to take the right subway…
But I started to embrace life in the city. I made friends at the university where I enjoyed the mathematical and philosophical discussions and also at the university sports center, where I started doing gymnastics. The semesters went by, classes became smaller as many students dropped out or took a different path.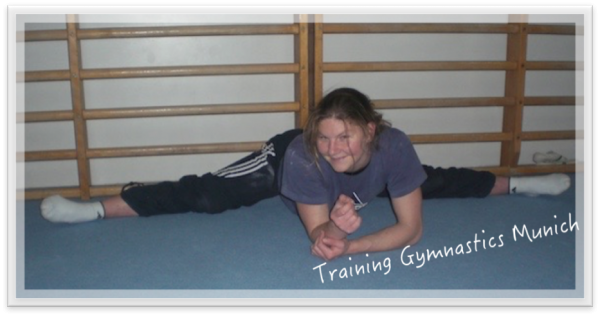 After our first round of oral exams after four semesters, we had the opportunity to apply for a study year abroad. I had heard that Paris with its 13 universities was a stronghold of mathematics, and especially number theory. I had taken classes in different mathematical directions, and wasn't sure yet, which one I was most interested in. However, I knew that it should be pure math, and I had a soft spot for number theory from the beginning. In any case, it seemed like a good idea to study in Paris. The language didn't discourage me because I had learned French in high school, but secretly I hoped that I wouldn't be selected – the prospect of moving away so far was a bit daunting.
Well, a few months later I found myself with a huge suitcase in the night train from Munich to Paris. In my compartment, I met a wonderful French lady, who was a retired artist and on her way back home. When we arrived she even took me to my dormitory and helped me settle in. Whenever I go to Paris I try to make some time to visit her. My dormitory was one of many in a huge park in the south of Paris called Cité Universitaire. It was a building from the 1920's, where about 30 international students lived. Most of us had our one small room to study and sleep, but we shared the kitchen, and on each of the three floors there was exactly one toilet and one shower. But it never seemed to be a problem, on the contrary, I have fond memories of my time there. We talked about our home countries and favorite foods, we shared our sorrows and joys.
My university in Paris was "Paris Nord – 13", it is located in the north of Paris, actually close to one of Paris's problem zones. From time to time there are tumults, cars are burnt, public transport is on strike. Many students who attend there often come from troubled back grounds and are working very hard to make their way out of poverty. It is a very different atmosphere from universities in the center of Paris. On campus was a very modest climbing wall, where we had the opportunity to go climbing during lunch break. Professors and students likewise went there. What a good opportunity to get to know people! The highlight of the year was to go on a rock climbing trip to the south of France together in the summer, after the end of the semester.
At Paris 13 I attended classes of the master course together with just one other student. I am still grateful to the professors who offered these excellent classes for just two students. I enjoyed working at the research library to solve the problems that they gave us.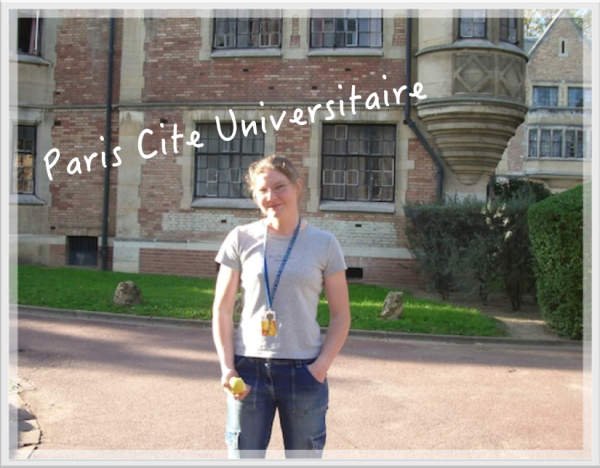 I also took some classes at other universities in Paris, one very memorable one at Orsay at "Paris Sud – 11", where I was the only European attending, everyone else was Asian, most of the students were Chinese and the professor was Vietnamese. When I went to lunch with them and they were chatting along in Chinese I wished I would be able to understand them…
During my second semester in Paris, I got to write an "unofficial master thesis". My advisor met with me once a week, sometimes in a library in the center of Paris, sometimes in one of the many coffee shops. I learned a lot of beautiful math from him, and also to appreciate the poetry of French math language.
When I went back to Germany, I was determined to go into arithmetic geometry. While finishing my diploma in Munich, I started thinking about where I could do a doctorate in my field of interest. I would have loved to go back to Paris, but as a foreigner, it is very hard to get financial support there. So they advised me to apply in the US and helped me to find out where a good fit for my interest would be.
(Continued on the second part)
*The information in this article is as of the time it was written, and may have changed since.
著者略歴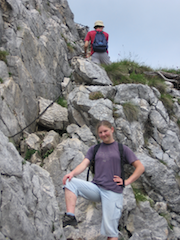 Postdoc at University Regensburg,
Visiting researcher at Keio University
Veronika Ertl  
Nickname: Vroni (pronunciation: Froni or フロニ)
Mathematical interest: arithmetic geometry
Outside mathematics: I like artistic gymnastics, nature and animals, especially dogs.