The key to living your dreams is to never give up!
What kinds of people come to your mind when you think of mathematicians? Mathematicians may be thought of as being hard to please or difficult to approach, but as for myself, I have been leading a fairly normal life. I would like to look back over each stage of such life of mine, starting with my high school days and up to the present.
【High School】
Until around the time I finished junior high school, I did not have any particular interest in mathematics, and just thought of it as a subject that needed to be studied for high school and college entrance exams. It was an encounter with a particular teacher that led me to my sudden attraction to mathematics. This teacher was a mathematics teacher, and whenever I had questions to ask, he taught me until late in the evening afterschool. He taught so well that I started to have fun studying mathematics also, and my love for mathematics bloomed. It didn't take long before I seriously started thinking about becoming a teacher just like him. When I confided to my parents that I wanted to major in mathematics in college, they replied that girls should study liberal arts, and asked why I would bother trying to get accepted into the mathematics department. I remember feeling angry at my parents who would not support my dreams at the time, but looking back now, I think that they were just genuinely worried about their daughter's future. I took my time to let my parents know how passionate I was about studying mathematics in college, and eventually they understood, and I am deeply grateful to them for letting me pursue my dreams.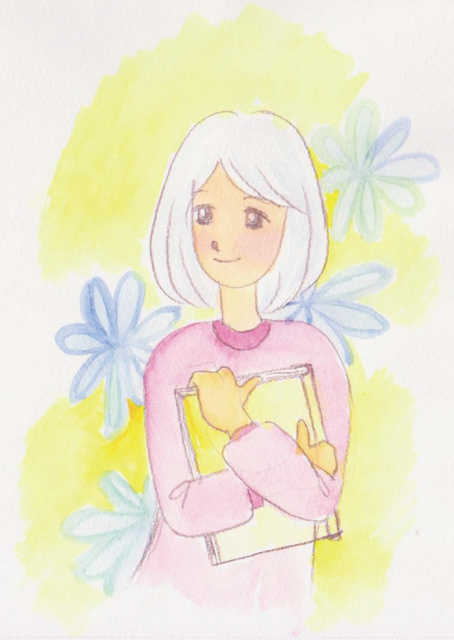 【College】
With my parents' encouragement, I went on to study at a women's college. Looking back, having had the opportunity to study mathematics at a women's college has been a valuable asset in my life. There are many alumnae from my university who work as professors at my current workplace, and I am inspired daily by how lively and energetic they work. I encountered my current field of research, knot theory, during a class I took during my third year as an undergraduate student. I remember having so much fun in the class as we moved and transformed knots inside our heads to change the shapes and pondered over the nature of these knots. Besides this class, I took mainly geometry-related classes as an undergraduate, and became a member of a laboratory specializing in knot theory. After going on to study at graduate school, my research did not go smoothly, and I got stuck many times. Thanks to the strict but kind guidance of my lab professor and the support of my peers, I was somehow able to work my way through. When I was in high school, I just honestly thought that it would be great if I could become a high school mathematics teacher, but after entering college and encountering the field of research I wanted to pursue, I started to set my heart on continuing on with my research, becoming a mathematician, and getting involved with mathematics education at a higher level.
【Working Professional】
Luckily, right after obtaining my Ph.D., I was able to start my career as a faculty at a technical college. I had the impression that many of the students at the technical college were easy going, hard working, and excellent students. I really enjoyed teaching such students, and it was a joy to be able to work my dream job as a mathematics teacher. There were also plenty of times I felt lost, but the students and I were able to learn together, and I feel that from my time there, I was able to grow also as a person significantly. However, there was just one big problem I struggled with during that time. Living away from my family took a toll on me both mentally and physically, yet I wanted to continue my life as a mathematician, and this is why I decided to switch workplace and change to my current job. Currently, I am aiming to somehow juggle work and home life. A job as a university professor is not easy, but I feel that I am blessed being in an environment where I am able to both research and teach what I love, mathematics.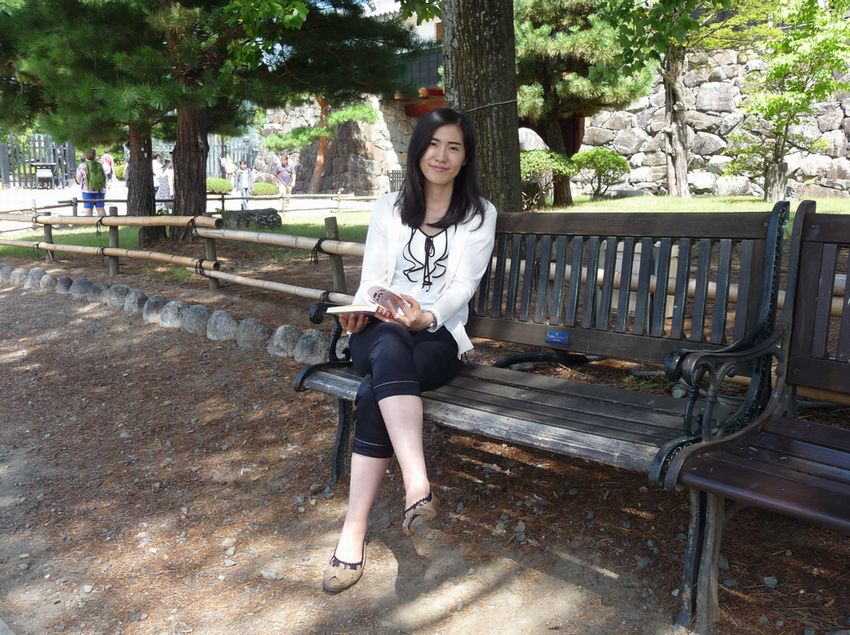 Looking back over my life so far, I feel that it had not always been an easy path, and the thought of giving up had crossed my mind many times. However, if I had given up somewhere along the way, I would not be where I am today. I am sure to face many more obstacles in the future, but with my love for mathematics in my mind and heart, I would like to continue striving to do my best.
*The information in this article is as of the time it was written, and may have changed since.
著者略歴
Assistant Professor, Department of Materials Science and Engineering, College of Engineering, Shibaura Institute of Technology
Migiwa Sakurai
I am into aromatherapy and herb teas. It is imperative that I find ways to relax and take mini breaks amidst my busy schedule. I refresh myself by sipping on herb teas I have stocked up in my lab, or with a quick mist of room fragrance when I'm feeling slightly tired.